Click here to earn 16 C.E. credits for our BodySaver™ "No Thumbs" online course for just $149.95
BodySaver™ "No Thumbs" Massage
If you take no other continuing education in your massage career, this is the course to enroll in. The BodySaver™ "No Thumbs" Method is the foundation for a thriving massage practice. It will extend the life of your career, allow you to serve more clients, protect you from strain and injury, and enhance every other modality that you practice.

As a massage therapist, you are your most precious resource. The BodySaver™ "No Thumbs" Method allows you to care for, extend, and maximize that resource, making you the best practitioner you can possibly be.

In this course, you'll learn to apply the PRINCIPLES OF LONGEVITY—the philosophy and practices that will keep you delivering your best massages longer, seeing more clients, and ultimately allowing you to remain in the career you love without burnout or injuries. These Principles include important concepts such as postures that will allow you to remain seated while giving a massage, and movements that utilize your body weight and momentum to their full potential.
The BodySaver™ "No Thumbs" Method course is a great way to meet your continuing education requirements.
The Nayada Institute of Massage is an NCBTMB
approved provider.
Approved Provider Number: 333-930-00
• New York State approved provider
• National Certification Board for Therapeutic
Massage and Bodywork (NCBTMB) 16 CEUs
• College of Massage Therapists of Ontario
(CMTO) 8 CEUs
• Florida State Massage Therapy Association
(FSMTA) 16 CEUss
"Tired of wrist and thumb pain? Tired of losing business?"
Watch Patrick in action!
"This experience built confidence in using alternative to thumbs and finger as tools for deep pressure. It improved my confidence as a practitioner."

-Nicole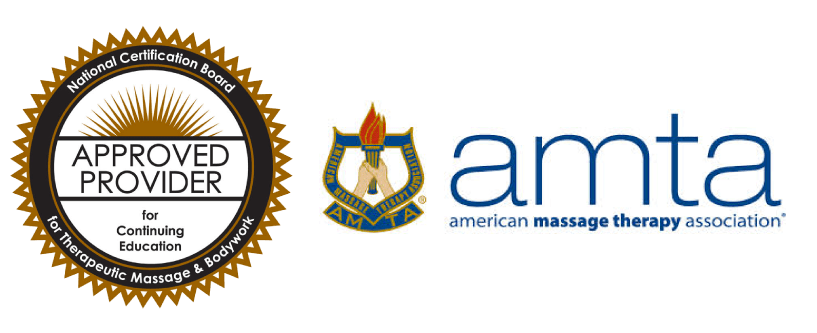 DVDs, Digital Downloads, Spiral Bound Workbooks, Ebooks are available.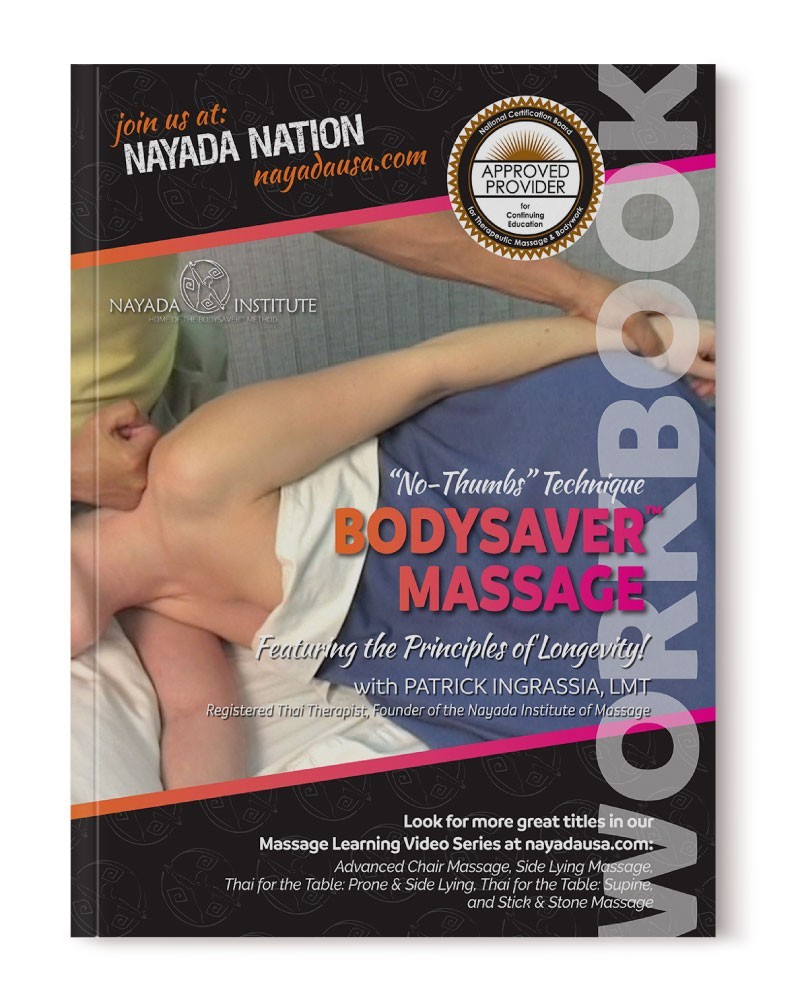 REGISTER FOR THE

BodySaver™ "No Thumbs" Method

COURSE TODAY. YOUR HANDS WILL THANK YOU.

Subscribe and stay updated on upcoming C.E. workshops and special offers