Click here to earn 16 C.E. credits for our BodySaver™ "No Thumbs" online course for just $149.95
WHO IS
Patrick Lee Ingrassia, LMT
Patrick Lee Ingrassia, LMT has been teaching and practicing massage therapy internationally for 25 years. He is recognized as an approved continuing education provider with the National Certification Board for Therapeutic Massage and Bodywork (NCBTMB).

After studying with Master Chongkol Setthakorn from the Institute of Thai Massage in Chiang Mai, Thailand, Patrick earned his Thai Massage Teacher Certification. He went on to develop the BodySaver™ "No Thumbs" Method, combining the best of Eastern and Western bodywork techniques.
A graduate of the Florida School of Massage; NYS Licensed Massage Therapist; Kripalu Certified Bodyworker; Certifed Personal Trainer; Certified Yoga instructor; Founder of the Nayada Institute of Massage
"Is there something you would like to share? Do you have questions about any of my products?
Feel free to call me directly at 716.510.6853."
"I am dedicated to creating the classes, tools, principle, and techniques that will extend your career, and take your practice to the next level!"
LEARN THE METHODS THAT WILL
TRANSFORM YOUR CAREER.
BodySaver™ "No Thumbs" Method
If you take no other continuing education in your massage career, this is the course to enroll in. The BodySaver™ "No Thumbs" Method is the foundation for a successful massage practice. It will extend the life of your career, allow you to serve more clients, protect you from strain and injury, and enhance every other modality that you practice. Make sure to check out THe BodySaver™ "No Thumbs" massage dvd training on the products page.
Advanced Chair Massage
It's time to dust off your massage chair! Don't leave this valuable tool in your closet—the Advanced Therapeutic Chair Massage course will teach you how to offer full-length, effective treatments anytime, anywhere, giving you money earning potential you didn't know you had. Take the chair massage course to learn all the chair massage techniques.
Stick & Stone Massage ®
Blend the best of several popular massage techniques with my sticks and stones massage – with none of the drawbacks ! The Hot & Cold Stone Accu-Roller® allows you to perform hot and cold stone massage, warm stick massage, deep tissue massage, acupressure, and more. My stick and stones products will make an excellent addition to your massage techniques.
Give your clients the ultimate in therapeutic massage with Nayada's Side Lying Massage training. Side Lying movements aren't just for pregnancy massage–they offer a host of benefits for your clients, allowing you to work on otherwise inaccessible areas of the body. And when you use Nayada's unique BodySaver™ "No Thumbs" Method, the massages you offer will benefit you too!
Thai for the Table:
Prone, Side Lying, Supine Massage
Thai Massage for the Table creates a partnership between you, your client, and the movements of this flowing modality. This course offers a unique fusion of Eastern techniques presented in a format that is friendly to the Western practitioner. Thousands of years of Asian tradition meet modern ergonomics and body mechanics to give you techniques that are creative, versatile, and powerful. I have free Thai massage dvds – samples ready for download. With Thai Massage for the Table, you'll learn a modality that's safe, effective, fun to perform, and in demand!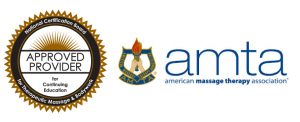 Destination
TRAINING
If you are a Licensed Massage Therapist, I know how physically/emotionally demanding this business is! Join me and your compatriots in PARADISE for our annual Destination Workshop which will inspire you, help you start dialoguing with your clients, and earn 24 C.E. credits at the same time. Break down the barriers and tap into your creativity to have a truly TRANSFORMATIVE experience. It all begins with a BONFIRE on the beach.
Destination training with the acclaimed:
Patrick Lee Ingrassia, LMT
We are looking forward to sharing our knowledge and the beauty of Costa Rica with you! If you would like to talk to me personally, please feel free to call 716-510-6853.
• Accommodations
• Airport transfers (airfare not included)
• Breakfast daily
• 2 Dinners: Meet Up and Completion
• 2 Excursions: Cano Island, Cloud Bridge Reserve
• 24 C.E. Credits
• Workbooks and DVDs
Day 1– Arrive in San Jose for airport pick up. Check into hotel. Sunset dinner & mixer at the beach.

Day 2– Breakfast orientation. Training from 10am to 12pm. Lunch (on own) then afternoon training from 1pm – 3pm. Dinner at Carlitos (included)!

Day 3- Breakfast. Training from 8am to 12pm. Lunch (on own) returning to finish training from 2pm – 4pm.

Day 4- Breakfast. Excursion day! Details to follow… Cloud Bridge Reserve and La Feria (market) in San Isidero.

Day 5- Breakfast. Training from 8am – 12pm. Visit the Feria (farmer's market) during lunch. Afternoon training from 2pm – 4pm. Dinner in Ojochal (on own).

Day 6- Excursion to Cano Island (all day). Included.

Day 7- Breakfast. Training from 8am – 12pm and 2pm to 6pm. Sunset Dinner at the Jolly Roger on the Escalera (mountain ridge).

Day 8- Free Day! You have many options as you join Patrick for more adventures, or head out on your own. Completion Dinner (included).

Day 9- Depart to the airport.

*Sample itinerary is subject to change.
What's it like to
TRAIN WITH INGRASSIA?

Subscribe and stay updated on upcoming C.E. workshops and special offers